SUNY Upstate to Research if Nicotine Patches Help Memory in Older Adults
Wednesday, February 19, 2020
Source: WAER Syracuse University
Researchers at SUNY Upstate Medical University are testing to see if nicotine patches can improve memory for those at risk of dementia.  The Memory Improvement Through Nicotine Dosing, or MIND study is a clinical trial headed by Dr. Sharon Brangman. 
She says it's geared toward those with mild cognitive impairment or MCI, which can convert to Alzheimer's disease.
"Since we don't have a cure for Alzheimer's right now, if we can preserve or improve memory for a period of time that is big improvement because it might delay the onset of full-blown Dementia," Brangman said.
MCI affects one in seven adults over age 65 and converts to Alzheimer's at a rate of 10% to 15% a year.  Brangman says the brain has nicotinic receptors which respond to stimulation by nicotine.  In an earlier study, adults with MCI who were prescribed the nicotine patch for six months had improved attention and memory, with no serious side effects or signs of withdrawal.  Brangman says the drug delivered in pure, mild doses will not cause cancer or get people addicted to tobacco.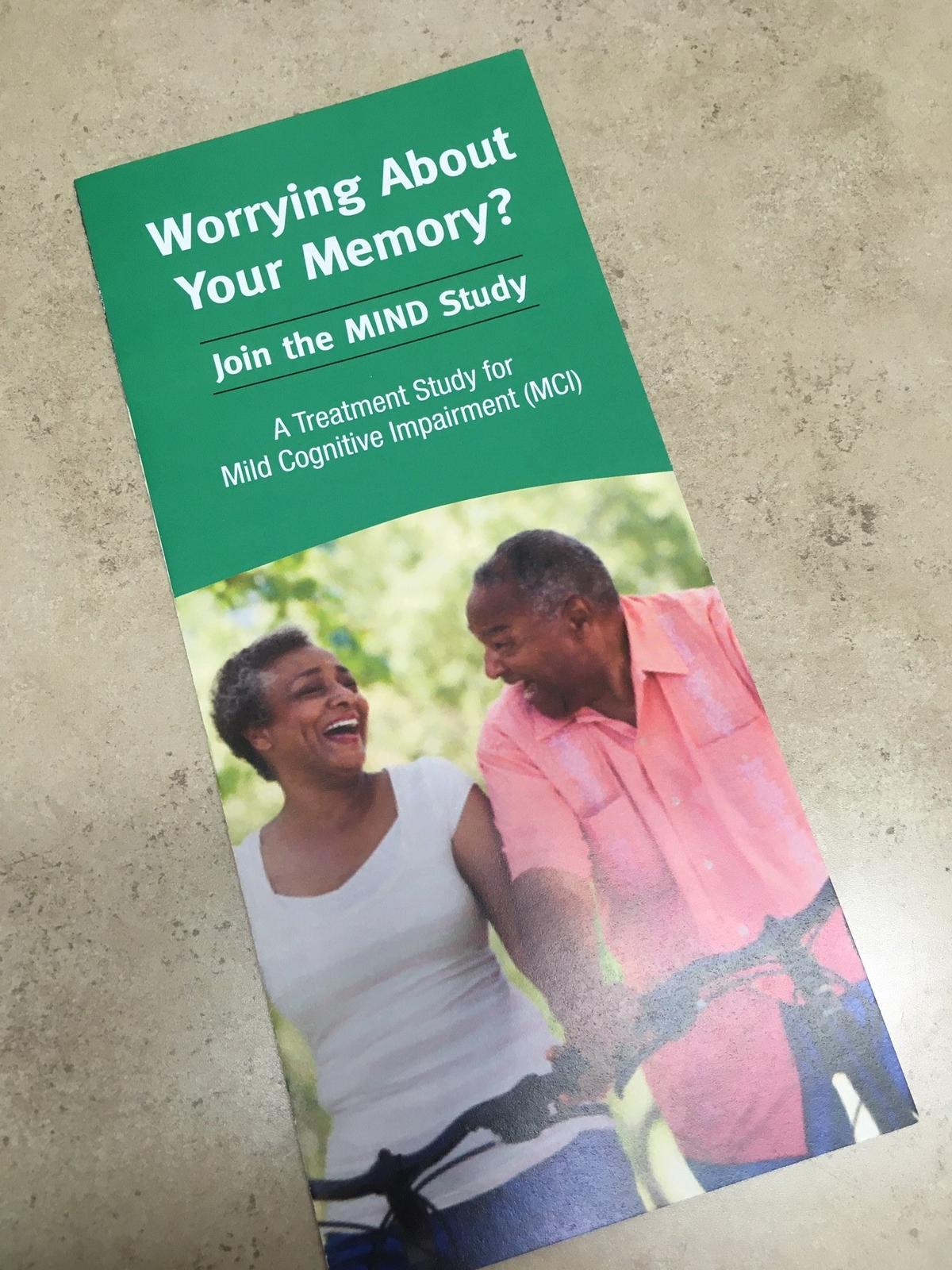 "Nicotine has gotten a bad rap [reputation], and smoking rightfully so, but this has to be separated from smoking or using tobacco products," Brangman said. "This is a medicinal dose of nicotine. We will be watching people very closely, should they have any side effects or any concerns. We don't want give something to somebody that actually harms their health or harms their safety."
SUNY Upstate is one of many sites across the country approved for the clinical trial, which is funded by the National Institute on Aging.  The local study is seeking 300 healthy, non-smoking adults age 55 and older who have noticed changes in memory.  If they qualify, Brangman says some will be given a nicotine patch, and the rest will be given a placebo.   During the two year study, doses will increase, and volunteers will undergo memory tests.  More information is at mindstudy.org or by calling (315) 464-3285.