In Conversation with Winthrop Thurlow, Executive Director of MedTech, On developing the "I-90 Corridor"
Tuesday, June 21, 2022
Source: OneGroup
In Conversation with Winthrop Thurlow, Executive Director of MedTech
By Pierre Morrisseau
This article is comprised of excerpts from an interview that I conducted with Win Thurlow, Executive Director of MedTech, in which we discussed the development of a working community that spans the entirety of New York State and some of the concepts that surround this idea.
PIERRE: I'd love for you to talk about the concept of community in the metro area and developing the "I-90 Corridor." Tell us about your take on the opportunity to grow the Corridor, and what it means to you?
WIN: Let me start by giving you some context… For the past few years, Brookings Institute has been studying the geography of the technology industry in the US and conceptualizing how to spread the tech economy more evenly around the country. Competitive advantage in the tech space is dependent upon proximity to other people in that same field, and historically, high achievers have landed in places like Silicon Valley, Boston, and the research triangle. These areas have succeeded because they've aggregated so many like-minded individuals, but placing this entire industry in so few places is unsustainable and will likely lead to burnout.
At that point, it is not only difficult for folks to get into the market itself, but the surrounding areas become less attractive for the next generation of workers to live in due to rising expenses. Why would you move to Boston, as awesome as Boston may be, and spend $2,500/month on a studio when you could live someplace else much easier and cheaper?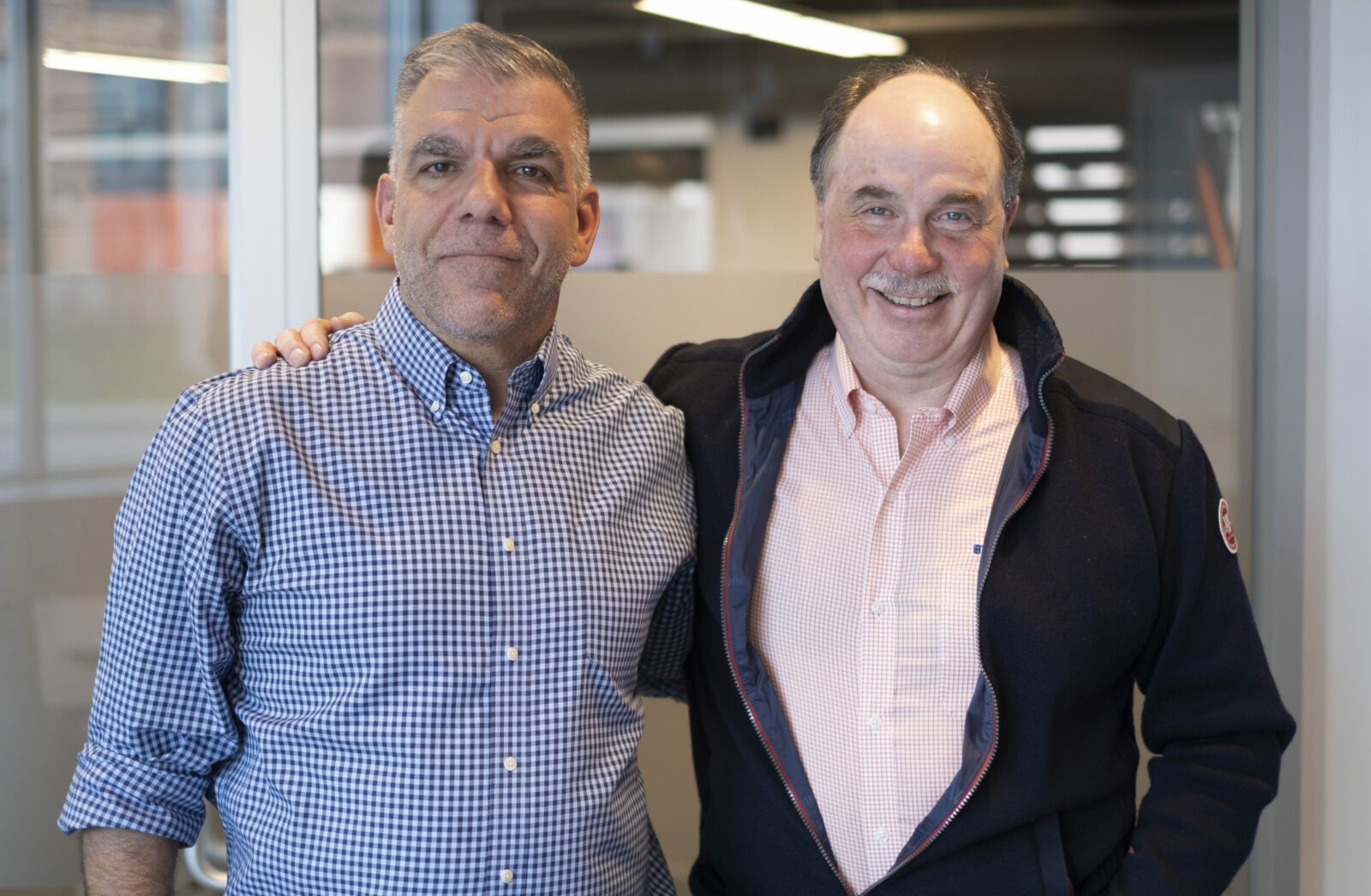 Pictured: Win Thurlow & Pierre Morrisseau
So Brookings says, here's what we should do… We need to create some targeted locations around the country where we would encourage increased federal spending in terms of research and development dollars, perhaps look at regulatory relief in certain areas, in order to lower the barriers to entry in this field. The overarching idea is to encourage the growth of the tech economy. 
Over the last 50 years, when looking at economic development policy in other industries, particularly at the federal level, funding is typically allocated to a wide span of cities throughout the country. But Brookings says that this approach won't work in tech because it will dilute the value. What they suggest, instead, is to pick ten metro regions in the country and only target these ten. If that works, eventually target ten more. They suggested picking locations based on such metrics as: proximity to academic research institutions, higher than average levels of education for the workforce, abundant natural resources, access to power, etc. Through this process of elimination, Brookings honed in on 35 metropolitan regions in the country and suggested that the program pick ten beneficiaries from that list.
Now, this is the part that excited me… Of the 35 cities that Brookings selected, New York State held four of them: Albany, Syracuse, Rochester, and Buffalo. It is highly unlikely that anyone would choose all of these locations as four of the ten, but this brings us back to the "I-90 Corridor" idea… Under that umbrella, these cities wouldn't be marked as four metropolitan regions, but as ONE metropolitan region. And the reality is, you can drive from Albany to Buffalo in half a day. In many ways, that's easier than getting from Montauk to Manhattan. 
"We should always imagine the world as a dynamic and changing place.
We can't rely on things always being the same, and that mindset presents a great opportunity for regeneration and advancement.", WIN THURLOW
Read the full conversation